Refinery Inspection Solutions
Integrity NDT supply comprehensive Asset Management Services to support our Refinery clients. Working closely with our client engineering teams to support their inspection needs, with an innovative approach to providing inspection solutions. We have the plant inspection experience and offer an inspection management 'package' approach, providing support from planning through to the management of the final inspection results.
We provide Shutdown Management Software
Shutdown 'turnaround' inspection management. We utilise QUARTSITE, our project management software, to which we upload the planned work scope. The project software is designed specifically to manage inspection activities, controlling and storing the related information and documentation typically generated during large shutdown project works, Inspection Report generation/task status tracking.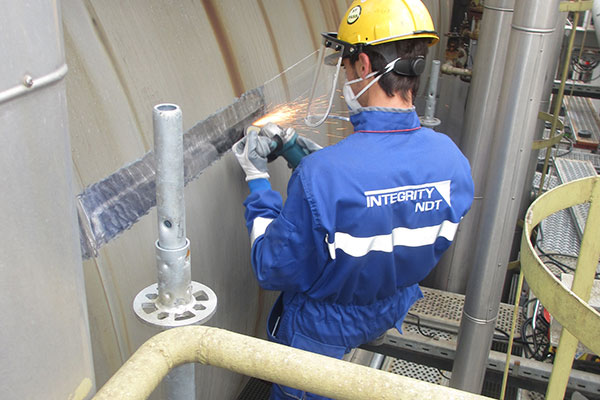 We provide surface preparation operatives
Pre-inspection surface preparation. By managing the surface preparation activities directly, we ensure adequate and cost effective surface preparation is achieved, essential to main inspection applications, from standard surface inspection methods MPI and DPI, to Manual and Advanced Ultrasonic tasks. Using a dedicated team of operatives under direct instruction and guidance from our Engineering team we not only add to the inspection quality but also make considerable cost savings by our direct management/control policy.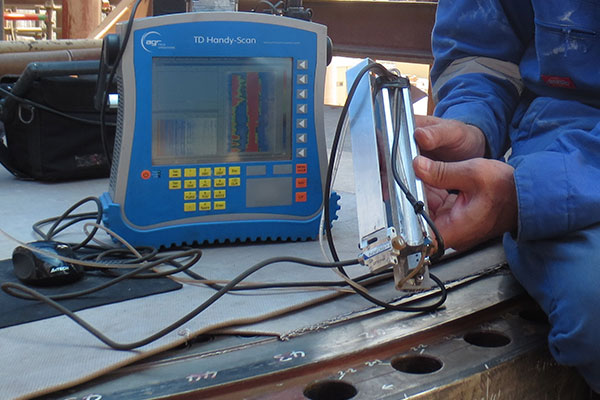 We provide Inspection solutions
Conventional and Advanced Inspection Application Solutions.
To answer our client's requirements, we provide novel conventional and advanced inspection methods, have significant experience in shutdown activities and applications, and take particular pride in our achievements and positive feedback from our clients with regard to our successes in the field.
We employ AUT applications; TOFD/Phased Array/Supplementary MUT typically on high pressure and sour service plant, including column and reactor vessel circ/seam weld inspections.