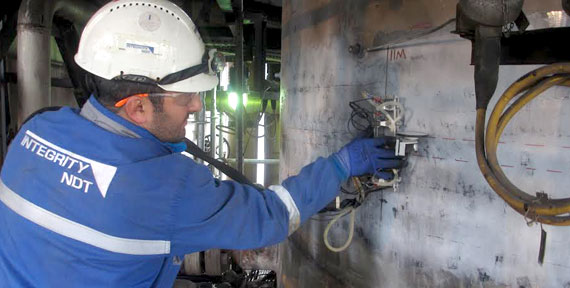 Integrity NDT Ltd (UK) was formed in 2004 and our sister company Integrity NDT Engineering (Turkey) in 2009.
A provider of innovative inspection services and solutions, Integrity NDT specialises in the Inspection Management of Power Plant Outages and Refinery Shutdowns 'Turnarounds'. From small local manufacturers to international companies, we deliver a range of inspection services. We are committed to delivering cost effective Inspection Solutions and Technical Assurance of the integrity of plant equipment and fabrications, to our clients, regulatory and insurance bodies alike.
Through our industry wide experience of Non-Destructive testing, we deliver a range of services in our approach to Plant Inspection and Asset Management, including Metallurgical Material Assessment and analysis.
Investment in our Engineering team is investment in our future, support for the integrity of our clients, and the continued training programme of our engineers. Across our team of Engineers, Integrity NDT holds independent inspection qualifications conforming to ISO9712 standard at levels II and III in all methods.
Our quality systems are underpinned by ISO9001 certification.
Research & Development are central to our organisation, which benefits from a strong academic core. We play an active role in all aspects of in-house, collaborative and funded programmes and have developed a dedicated research team with a wide project portfolio, including EU FP7 and Horizon2020 schemes.